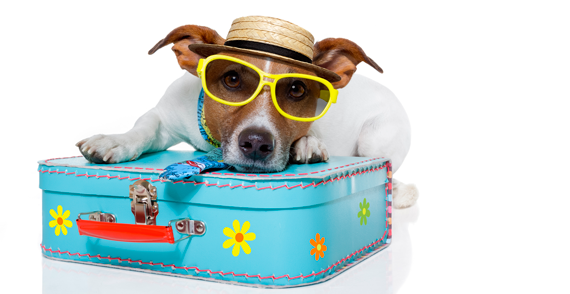 A pet-friendly travel company is urging dog owners to holiday in the UK this year in an effort to support the country's covid-struck hospitality industry.
Pets Pyjamas says if just 10% of the nation's 9.9 million dog owners were to take a holiday in the UK in 2020, it could generate more than £2 billion for the travel and leisure industry.
It has now developed Barking Britain travel packages for owners to holiday with their pets at more than 120 hotels and self-catering properties.
The package comes with pet-friendly benefits such as no additional charge for dogs and free access to a 24/7 vet line.
PetsPyjamas Co-Founder and CEO, Karen Hanton, says: "The hospitality industry has been particularly hard hit in recent months, and with summer abroad lacking its usual appeal, there's never been a better time to discover all the UK has to offer. Through our 'We're Barking Britain' campaign, we hope to rally up the nation's dog owners to help get the country back on its four feet and reward our dogs for their emotional support during the lockdown with new adventures with their favourite human!"