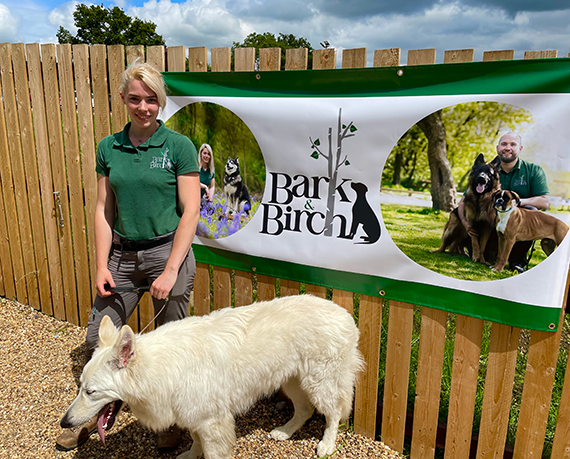 Bark & Birch, which operates in the UK, Ireland, Portugal and the US, has launched its first Training Academy to nurture home-grown dog training talent.
The Academies are run by a selection of head trainers from Bark & Birch, and the launch saw them train a number of candidates as part of a two-day program to nurture young dog training talent.
Steve Lunn, head trainer at Bark & Birch, said: "Nurturing home grown dog training talent is incredibly important for us at Bark & Birch as we continue to expand at a rapid rate globally.
"At Bark & Birch all of our trainers are supported by industry-leading professionals and some of the best ex-police/ex-military dog trainers in the country.
"Our exciting new Training Academies operate with a view to providing excellence and consistency around dog training and the interactions with dogs and their owners.
"We want to share our best process and best practice & most importantly, get the owners, the trainers and the dogs to where we want them to be."
Further Bark & Birch Dog Training Academies will take place across the UK and Ireland later this month with a view to recruiting the trainers after completing the academy and gaining their qualifications.
The Global Dog Services business currently trains more than 700 dogs a month across the UK, Ireland, Portugal and the US, either as part of a residential 'Board and Train' Programme or through a series of private one to one sessions.
During the Bark & Birch Board and Train Programs, dogs are boarded at the homes of their trainers, enjoying home comforts for the duration alongside their training. The company provides daily video and photo updates, as well as progress reports for owners.