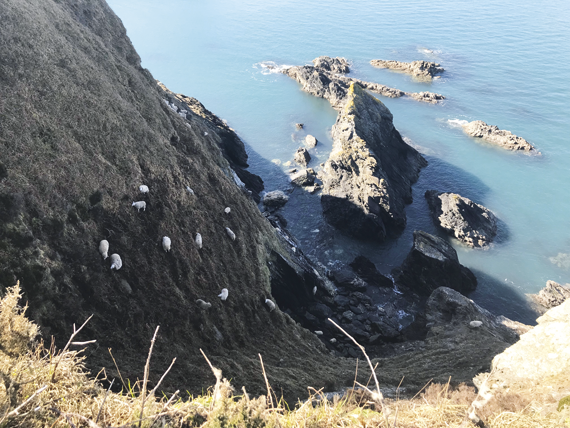 About sixty-five sheep, which were trapped on cliffs in Pembrokeshire, have been rescued by the RSPCA after a 10-day operation.
The cliffs are 70-80 metres high and the sheep had spread over a wide area. It was thought that the large flock had been scared over the cliffs by a dog.
Around 40 sheep were rescued using boats from the bottom of the cliffs on the first day. The rope rescue team saved three more the next day. Another one was rescued a few days later after becoming stranded from the rest of the flock and getting stuck under a slab in a tiny cave away from any food.
The remaining sheep were rescued five days later when three specialist rope rescue teams and two boat teams were deployed to Mathry. Twenty-two were taken via the rescue boat to shore while the other one was hauled up to safety by the rope rescue team.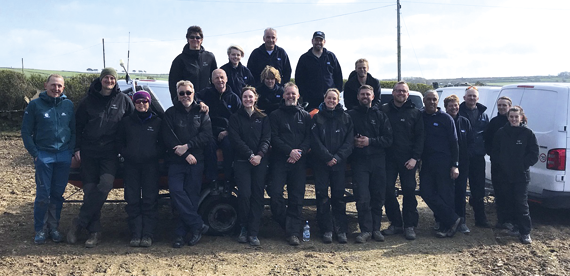 RSPCA chief inspector for the South West Wales group, Romain de Kerckhove, said: "We often carry out sheep rescues, however not quite on this scale. This has been a unique operation and we would like to thank everyone who has provided assistance in ensuring a successful outcome for these animals in need.
"Along the way we have had the fire service, police and a mountaineering rope rescue expert to provide extra help on site which has been invaluable."