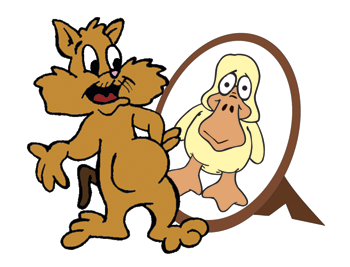 A kitten apparently making a 'quacking' sound has become an Internet star.
In a video, the rescue kitten, called Melvin, is seen pawing at a crate. It is also heard meowing but, to many,  sounds more like a duck quacking.
The video, captured by Sarah Thornton at Palm Valley Animal Center, Texas, was shared on Facebook. Since then, it has received more than 89,000 views and amassed more than 1,200 reactions, comments and shares, reported the Hindustan Times.
"Duck cat," one Facebook user wrote.
"Adorable. They all have their own voice. I swear our cat, Patches, chirps like [a] bird," wrote another.
Later, the centre took to Instagram to share the news of its adoption.  It wrote: "Handsome little Melvin stole the heart of his new parents."