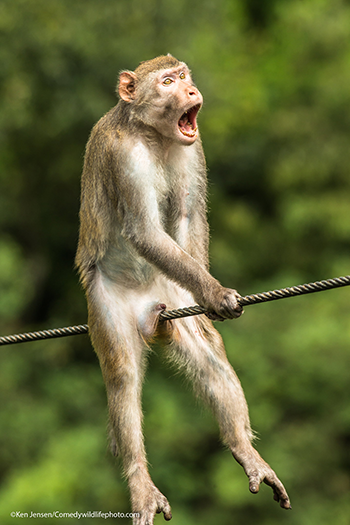 Amateur photographer Ken Jensen has been named the Overall Winner of The Comedy Wildlife Photography Awards 2020.
A perfectly timed picture of a male golden silk monkey playing on a bridge over the river Xun in Yunnan, China has earned  Ken Jensen top honours at the awards. The picture was taken during Ken's family holiday, and the win has left Ken feeling quite overwhelmed.
"It is such a great feeling to know that one's image is making people smile globally as well as helping to support some fantastically worthwhile conservation causes," said Ken..