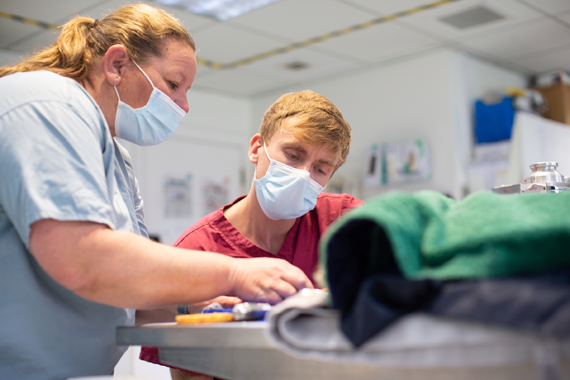 Employee-owned Kent veterinary group Pennard Vets has taken over Abbotsley Vets in West Malling following the retirement of former owner Peter Foxell.
The practice, which will now be known as Pennard Vets, West Malling, employs a team of six who are all staying in their roles and have become co-owners of Pennard Vets, as part of the company's employee ownership trust.
Pennard Vets, which now has seven Kent practices, will invest in the new addition to refurbish and update the practice following the acquisition.
Dr Caroline Collins, from Pennard Vets, said: "Abbotsley Vets is a longstanding practice, with an extensive and loyal client base, as well as an experienced team who have been there for many years and we're delighted to welcome them all into Pennard Vets.
"We've been caring for family pets across Kent for 125 years and we're all about the long-term bond between pet and owner. When Peter got in touch and told us about his retirement plans, we were keen to ensure that West Malling's pet owners can continue to access quality veterinary care, which has been a staple of the town's High Street for many decades.
"The practice is now benefitting from a significant investment programme which will further enhance the standards of service and care that clients and their pets receive, which will enable us to continue growing the practice. All this combined to make it a very exciting partnership."