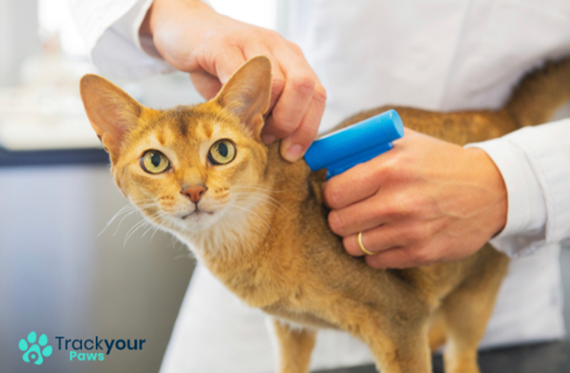 A new pet microchipping database is launching in the UK.
Track Your Paws is the brainchild of dog and horse breeder Oliver Gibney, who believes there are too many loopholes in traditional pet microchipping, putting barriers in the way of having a dog or cat safely returned if they are lost or stolen.
Oliver's service includes a 24/7 manned phone line, assistance from pet detectives and ongoing efforts to stamp out national loopholes that he says could could put pets and owners at risk.
The Cheshire-based animal lover said: "I started Track Your Paws because, while it is law to have your dog microchipped and it will soon be law to have your cat microchipped, the system should be about so much more than that.
"The primary objective of all of these databases should be to keep pets safe and to return them to their owners if they are lost or stolen. This is not about money for me, it's about creating a system which completely works for pets and their owners, and protects them against the heartbreak of being separated."
Now Oliver is looking for pet professionals, including dog groomers, to register as implanters.
Track Your Paws does not charge implanters for microchips, meaning a significant saving for anyone wishing to expand an existing pet service business.
"All the new implanters need to do is our training course and then they are ready to work. We are giving the microchips away for free because we believe so strongly that Track Your Paws is the best option for the nation's pets."