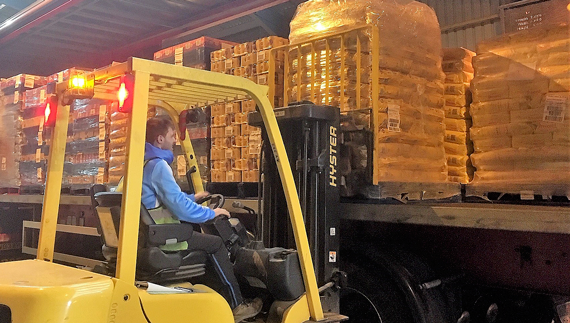 Vital believes that panic buying has peaked but sales volumes remain high
Having launched a Lifeline Fund offering extended credit terms to retailers during the covid-19 crisis, Vital Pet Products is offering more help for its customers, with suggestions around business decisions this Easter.
The first thing to note is that the wholesaler feels that panic buying has apparently peaked – unless other announcements provoke a second wave! It says that by next week, the after-effects will have largely been handled, although sales volumes remain high.
Some suppliers have closed their doors in order to protect staff, while some are concentrating on a smaller core range that is easier to manage around social distancing and staff absence. This has affected supply and will continue to do so while the country is in lockdown.
Vital is also alerting retailers that some promotions are likely to be withdrawn.
RANGE LIMITATIONS

Heather McManus, sales and marketing director, explained: "Suppliers are finding that some promotions are not viable due to range limitations and others that promote bulk-buying don't seem responsible in the current environment. It means an abbreviated promotional calendar, although obviously we'll do our best to continue to offer promotions that help build retailer margins."
There is also news around changes regarding what people are buying and where. The Vital team has spotted a big surge in sales of accessories products and Heather says the market is definitely shifting.
"Although background sales of staples remains strong, customers have switched their attention from the panic-buying of food, to products that help them make it though the period of isolation. Retailers should be looking to stock toys, especially boredom busters. We've just taken on the K9 Pursuits range, which fits this bill really well.
SURVIVAL GUIDE

"Treats and training aids are selling through fast as people use their time to teach their pet to do new tricks. Spring cleaning is another popular activity and sales of wild bird foods are also on the rise, as people are spending more time in and around their homes and gardens."
She also points out a switch to significant online ordering and local direct delivery of products, with some retailers working half their hours in-store and the other half out and about delivering goods.
Vital has produced a Retailer Survival Guide gathering together some hints and tips to inspire retailers to adapt to the current environment at www.vitalpets.co.uk/survival-plan
There is support for suppliers from Vital, too. Those who have planning time available are advised to get in touch with Cath or Fran in the product development team to discuss their future plans and category gaps that will need to be filled in the year ahead.
EASTER BREAK

Finally, the company is asking retailers to think about how they handle the Easter break. Traditionally a popular shopping period, Easter this year looks very different.
The wholesaler says some retailers have made the decision to close to protect their staff, in anticipation of an increased volume of shoppers despite social distancing guidelines.
Vital will be closed on Good Friday and Easter Monday this year, too, so that the teams who have been working extra shifts can have some time with their families. Customers are asked to place orders throughout this week ( starting April 6) with the last pre-Easter pick being this Thursday (April 9) for delivery on Tuesday next week (April 14) and beyond.
The company's Lifeline Fund has already received more than 20 applications, so there is still scope to help many more in the coming weeks. Retailers can find more information at www.vitalpets.co.uk/news-2