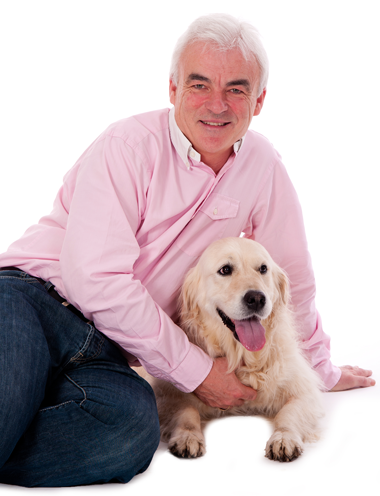 CEO Tony Raeburn
Contractors are putting the finishing touches to a major new production and warehousing facility for Pet's Choice, in Whitebirk, Blackburn.
Work on the company's British Retail Consortium-accredited Whitebirk extension is expected to be completed in September, allowing a migration from its traditional home in Gladstone Street, in Daisyfield.
The project will allow Pet's Choice to potentially enter into deals to supply own-brand products grocery retailers.
Land has also been identified beyond its existing boundary which could see Pets Choice, home to the Webbox, Tastybone and Vitakraft brands, expand further.
Chief executive Tony Raeburn told the Lancashire Telegraph: "It is important to grow Pet's Choice responsibly and profitably.
"We are fortunate in that we totally privately-owned and have no outside equity so there is not that pressure. We are able to invest everything we make back into the business."
INCREASED TURNOVER
Last year this strategy saw turnover increase by 4.3% to £46.6m, and there are hopes that can be significantly improved over the next four years.
Earlier this year, the company acquired Sheffield-based Rufus Foods, which makes dog and cats food, to expand its overall brand range to 10.
The company has also acquired Spike's World, Wild Things and Feathers and Beaky. Sales for hedgehog food Spike's World have seen a 106% increase year-on-year.
Webbox Natural has grown sales to make it a £10m brand. Its Tastybone line of nylon, rubber and edible chew toys also won a Queen's Award for Export in 2017.
"Our success has come because we are offering quality products at value for money prices," said Tony. "This is an exciting place to work and there is a real buzz about the place with everything that is going on."
Other activities have allowed the group to increase its profile. Through Spike's World, a partnership with Amazing Grace, an animal rescue initiative backed by the Queen guitarist Brian May's Save Me Trust, has been secured.
Working also with the Harper Asprey Wildlife Rescue and the British Hedgehog Preservation Society, 10p from every bag of Spike's World food sold is donated to the cause.
Pet's Choice has also linked up with the Street Vets charity, which supports homeless pet owners.