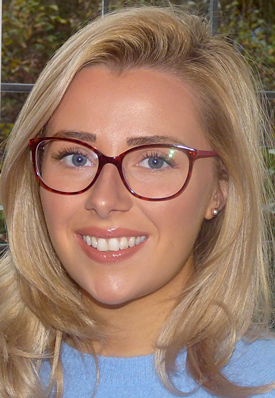 Glee's marketing team, responsible for the promotion of the garden, outdoor leisure and pet exhibition, has been expanded with the appointment of Grace Reilly.
Grace joins the team as senior marketing executive and will help to develop the exhibition's presence across both print and online media, as well as working with Glee's content and sales team to enhance the show's offering for suppliers and retailers in both the UK and around the globe.
Before to this, Grace spent three years working as part of the wider 'client service team', acting as the first point of contact for buyers and exhibitors within the ITE UK portfolio.
Glee's event director, Matthew Mein, said: "Grace is a great addition to the team. Her previous exposure to Glee, its brands and the wider market means she can hit the ground running. She will be an integral part of growing Glee's offering, and will certainly become a well-known face as she continues to meet with buyers and manufacturers over the coming months."
Grace added: "Glee is a fabulous show, and one that I have always loved visiting. I look forward to joining the rest of the team on the road and to helping grow Glee's brand awareness."
Glee takes place at the NEC Birmingham from September 10-12 this year.