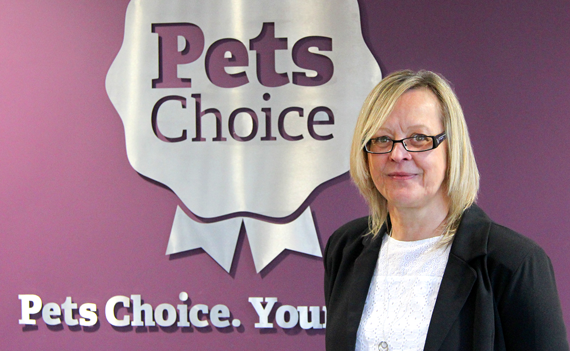 The team at Pets Choice has paid tribute to Julie Windross, an 'inspirational colleague and friend', who died last week after a long and courageous battle with illness. Julie was at home with her family by her side.
Julie joined Pets Choice in 2016 as a member of the field sales team. She quickly established the territory as her own and played a huge part in developing the Pets Choice business in the North of England through independent pet retailers.
She was well known throughout the pet trade, having worked in the industry for nearly 25 years, including tenures at British Aquatics Superstore (BAS), Interpet and Magnet & Steel. She was hugely popular and highly respected by her customers and colleagues alike.
"Julie's enthusiasm, energy and positivity for whatever she set her mind to was unquestionable," a Pets Choice spokesman said. "Having already battled and beaten cancer twice previously, her lust for life was truly inspirational, no matter what obstacles and challenges were thrown her way.
COURAGE
"Right to the end, despite a gruelling couple of years of battling this particularly cruel bout, her incredible strength and resolve to fight was unequivocally admirable. She had agreed to take part in multiple different treatment trials, in the hope that it might help the treatment of others in the future and reduce the ordeal and trauma that she had been through previously. Her bravery and courage should be recognised and applauded.
"Julie was a devoted wife to Neil and proud mum to Sam and Holly and leaves a huge void behind. All our thoughts and best wishes go out to Julie's family at this difficult time."
The funeral was held on Monday (December 21) although, sadly due to covid-19 restrictions, attendance was limited to invited members of the family and friends only.
Rather than sending flowers, Julie's request was for donations to Christies hospital in Manchester where she received an amazing level of care and support over the years: https://www.christie.nhs.uk/the-christie-charity/donate
"Rest in Peace Julie. You will always be in our hearts and part of the Pets Choice and wider pet industry family."