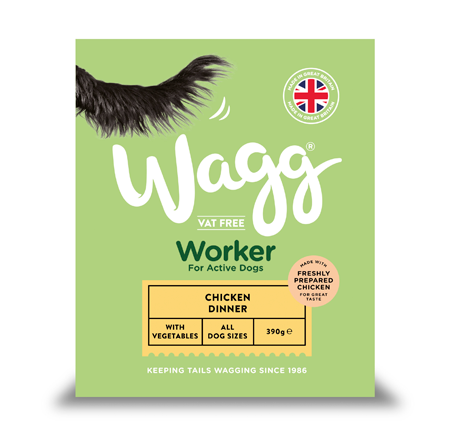 Inspired Pet Nutrition, the UK's largest independent producer of dry pet food, has for the first time launched a wet dog food under the Wagg brand.
Chris Wragg, marketing director at IPN, said: "This exciting new range is a result of both innovation and manufacturing expertise, combined with probably the most well-invested pet food business in the UK.
"Some £14 million has been invested in new facilities in North Wales and the launch expands the Wagg proposition of 'no nonsense, great quality and value' into the fast-growing tray sector of the wet market."
Wagg is the branded market leader by volume in the dry dog sector with a 24% market share (Nielsen, 4/11/17-3/11/18) and last September, unveiled new packaging as part of a major £500,000 re-launch.
This will be its first venture into the wet food sector, where growth is being driven by the plastic-tray format with overall branded annual sales more than doubling to over £24m in the past two years, according to Nielsen.
There are four flavours in the new range – salmon, chicken, beef and turkey – available in 390g trays.. The trays will be an addition to the VAT-free Wagg Worker range.
The first three flavours will be on shelf in Morrisons this week with an RSP of 90p.  Further listings in the multiples are planned along with a roll-out to retail channels in the pet trade.