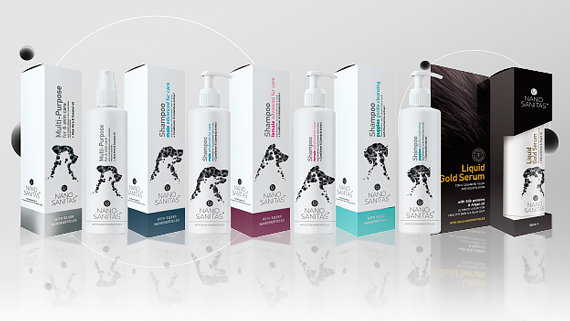 A new range of grooming products uses the healing and soothing qualities of silver or gold nanoparticles to protect pets' skin and coat.
Silver has been used for health and wellbeing throughout history and now NanoSanitas has fused it with selected ingredients to produce its Silver Line range of shampoos, skincare and a deodorising spray.
It says the range will help to heal wounds, relieve irritation and kill harmful bacteria, as well as being odor-inhibiting and repellent to ticks and fleas.
The shampoos are ranged by gender to further protect the skin and coat, with each one pH-balanced to suit either male or female pets.
NanoSanitas also has a patent-pending Gold Line range, made with their liquid gold serum.
This serum blends gold nanoparticles with hydrolysed silk proteins and argan oil to detangle, repair and nourish pet's fur.
The ranges are now available in the UK for the first time, exclusively through Simply2 Pet Products, a family run online pet store founded in 2018.