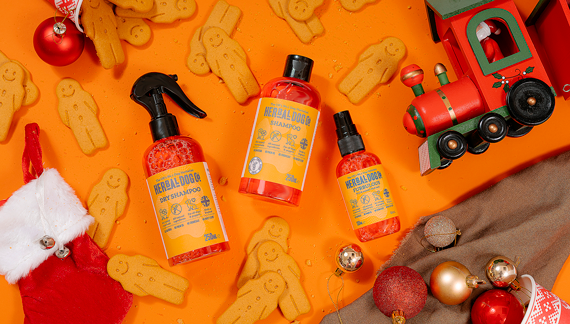 The Herbal Dog Co, which provides an 'animal-centric' range of lotions and potions for any size or breed of dog, has launched its winter festive fragrances in time for the Christmas season.
These new fragrance options, which are available to buy as shampoos, dry shampoos and fragrance sprays, include Pumpkin Spice, Candy Cane and Gingerbread.
Each product from North East-based Herbal Dog Co has been created in the UK using natural ingredients and contains no harsh chemicals or palm oil.
he range is designed to cater for a variety of skin conditions and provides grooming solutions for different types of coat while the herbal powders and tonics are designed to cater for a wide range of common ailments and wellbeing issues.
All the packaging is sustainable, compostable, reusable and recyclable.
Herbal Dog has been a finalist recently in both the PetQuip and the PIF Awards, being nominated across four categories including Best Grooming Product, Best New Business, Best Manufacturer and Sustainability.