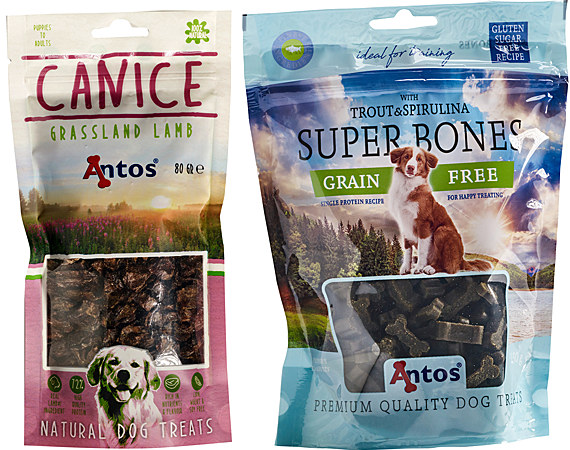 Antos has introduced two new product ranges this summer.
Canice is a single protein-sourced product in a resealable hanging packet. This luxury treat comes in three varieties: Sunflower Poultry, Grassland Lamb and Clearwater Duck.
They can be used as an energy-rich training treat or a snack in between meals and Antos says they are ideal for dogs with allergies, sensitivities and food intolerances. These bite-sized treats are also suitable for puppies and are available to trade in packs of 12 with an RRP of £3.50.
The Super Bones are a training treat made with some unusual combinations such as Trout and Spirulina, Rabbit and Spinach and Duck and Pomegranate. Super Bones are available to trade in packs of 10 with an RRP of £2.75.