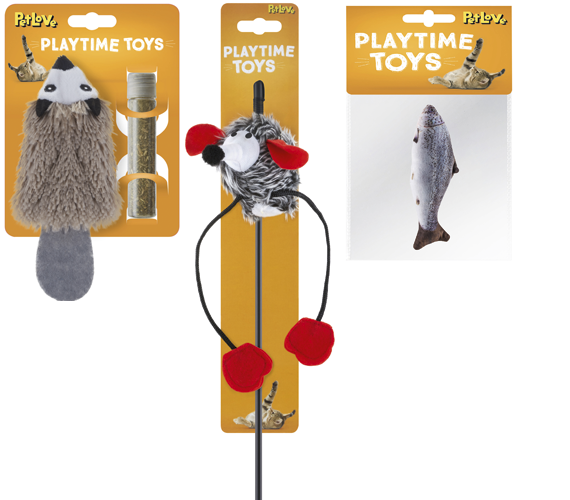 PetLove has released a new collection of catnip-filled toys for cats.
The Crinkle Catnip comprises four furry characters (badger, squirrel, duck and mouse) that each have a refillable catnip pouch.
The new plush Fish collection comes in three different varieties – trout, yellowfin barb and red arowana – each stuffed with catnip and made with durable fabric, designed to withstand scratching and biting. They are available in 10cm and 20cm sizes.
The Catnip Mouse Toy Tikkler and Catnip Mouse & Ball Toys are designed for encouraging play in energetic cats. They include textured and rattle felt mice, sports balls, crinkle balls, and jingle and puzzle balls. .
The products are available to order now.