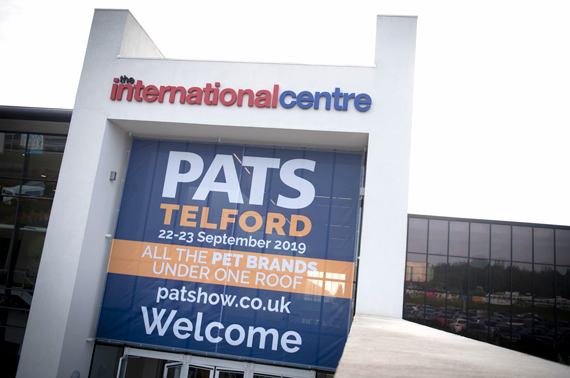 Exhibitor bookings for PATS Telford have remained extremely buoyant in the face of concerns around coronavirus and recessionary pressures.
With just seven months to go until the opening of the autumn show, organisers have announced that 121 companies are already signed to exhibit there on Sunday September 27 and Monday September 28 at the Telford International Centre venue.
The show, which brings the pet industry together under one roof, is expecting to attract overseas interest as well as the many UK retailers who visit to view the latest in pet innovations and sustainability.
Retailer Laura Palmer, of Mutleys Pet Supplies in Norfolk, said: "PATS is a great platform to find new products, get inspired, find out the latest fads and trends and network with companies new and old."
GREAT PROMOTION
Regular exhibitors Anco, Beco Pets, Bern Pet Foods, Danish Design, flexi, Fold Hill Foods, Forthglade, Inspired Pet Nutrition, James & Steel, Johnson's Veterinary Products, Marriages, Natures Menu, Pedigree Wholesale, Pero, Royal Canin, Sky Pet Products, Trixie and Versele-Laga will be joined by a growing number of companies making their first appearance at Telford.
Natures Menu successfully exhibited at the recent PATS Sandown exhibition and the company is already looking forward to Telford. "Both PATS shows are good for delivering the right level of visitor. It may be still seven months away but our thoughts have already turned to Telford," said director Peter Roy.
And Liam Goodwin, of Goodchap's, said: "Both PATS shows are great for promoting Goodchap's, and our eco-friendly products are always very well received. The exhibitions are perfect for catching up with our existing customers, and we never struggle to make new contacts. We always come back with new and exciting opportunities."
Rowena Caesar, of Fold Hill Foods, added: "PATS Sandown was such a fantastic show, and we can't wait to see everyone again at Telford."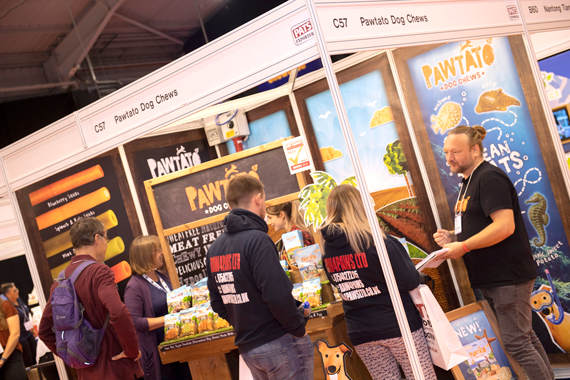 As well as a growing number of new exhibitors, Westland Pet and Pets Choice will be returning to PATS Telford where both will be showcasing their popular brands.
PATS has been held at the Telford International Centre for more than five years. The 2020 event will grow in size with expansion into a third hall, with the extra space being used to improve the visitor experience. As well as providing additional catering and seating, key visitor features like the Grooming Workshops, Seminars and International Buyers' Centre will now be relocated into Hall 3.
Leading trade association PetQuip will again be working with PATS to tempt international pet retail chains and distributors to the Autumn showpiece. It will be hosting the International Buyers' Centre where visitors can sit down and meet prospective new suppliers at the event. PetQuip team members will also be available to provide business services; sourcing advice and arranging introductions to UK pet companies.
The PetQuip Awards will once again be held on the first evening of PATS, celebrating the success of the industry, and the PATS Telford New Product Awards, sponsored by pbwnews, will also be presented.
Parking is free at the Telford International Centre, and everyone will receive free cup of tea or coffee, plus a free show catalogue.
All the latest news about PATS Telford plus a full list of exhibitors can be found on the new-look website www.patshow.co.uk, where visitors can also register for free entry.