Market research provider Euromonitor International and pet trade fair Interzoo, are jointly presenting a recorded webinar highlighting the impact of coronavirus on the pet industry.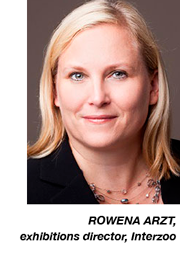 The 45-minute presentation by Jared Koerten, head of pet care at Euromonitor, and Rowena Arzt, director exhibitions at Interzoo, cover topics affecting the pet industry now and in the future, as well as presenting market developments such as globalisation, the pet food segment and the effects of e-commerce on the sector.
One of the key research findings over recent years has been that the pet care industry remains recession-resistant, thanks in part to the ongoing humanisation trend.
Euromonitor says the pet humanisation trend has provided resilience during past economic downturns, with many owners willing to make sacrifices in order to spend on pets that they see as beloved family members.
RECESSION
The industry's 5% growth in the global economic recession of 2009 provides strong evidence of this resilience – but the recession stemming from covid-19, will be 'significantly more severe' than in 2009.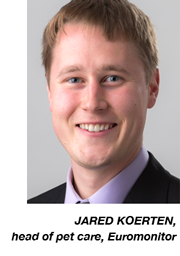 In fact, the worst scenarios project that global GDP will fall by a rate that is 175 times worse than in 2009. This is an 'unprecedented recession that will test the industry like never before'.
But Jared said: "Relative to other industries, pet care remains recession-resistant, given the ongoing humanisation trend. Pet food is an essential purchase, and many owners are willing to cut back on their own spending for their pets. Outside of industries which saw surging retail growth from the shutdown of away-from-home channels, pet care has the strongest outlook of any industry."
To see the webinar, go to go.euromonitor.com/event-pet-care-2020-interzoo-impact-of-covid-19-on-petcare.html