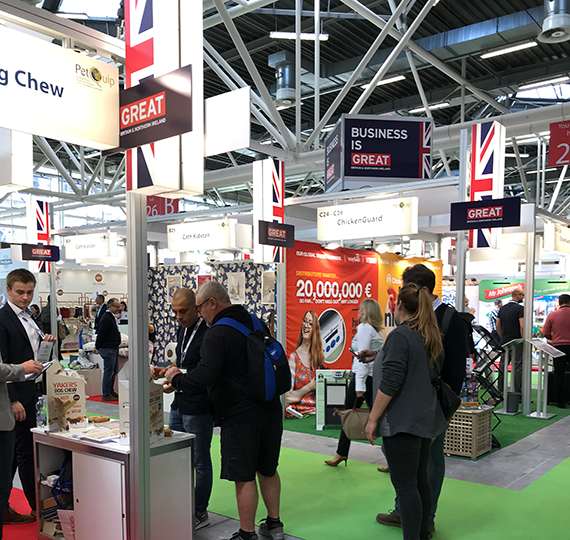 UK pet product manufacturers and suppliers are being given the opportunity to kickstart their international business with the return of the 'in person' Zoomark International show this autumn.
Trade organisation PetQuip will be organising a British exhibitor group at the rescheduled event, which will take place in Bologna, Italy, on November 10-12.
Zoomark organisers have confirmed they are putting all the necessary health and safety guarantees in place and, with the continuing vaccination programme, plans for the show to take place will continue.
Now this announcement has been made by the organisers, those UK companies intending to exhibit can work on their arrangements for the show. For eligible SMEs taking part there should be the added advantage of Department for International Trade grants to help offset the cost of a stand.
PetQuip has put in a request for grants to be made available for the new show dates – at previous editions, grants for at least £1,000 per eligible exhibitor have been available.
Companies interested in exhibiting at the 2021 show should contact Katie-Mai Smith at [email protected] for further information or visit www.petquip.com for stand details, costs and booking forms.
News that the show is going ahead has been received enthusiastically by exhibitors, highlighting the importance of this event for the industry, a key opportunity to network and do business in person in 2021.
Amanda Sizer Barrett, PetQuip's director general, said: "I'm sure everyone in the industry is looking forward to a return of 'in person' international trade exhibitions and it's great to hear that Zoomark has announced it will go ahead in November.
"It will be a good opportunity for UK firms to show that Britain is back open for business so I would urge UK pet business to take full advantage by exhibiting at the show within the PetQuip exhibitor group.
"Our team will be on hand to help new and experienced exporters to make the most of their presence at the show, with practical stand organisation, export advice, international market information and publicity, advance details of key buyers. Plus on the PetQuip stand at the show we will be directing buyers to exhibitors' stands, providing logistical support and interpreters, and our help will continue afterwards to convert exhibitors' sales enquiries into new business."
Zoomark International 2021 will be presenting its New Products area with the addition of a New Trends area, showcasing technological innovations and products that focus on sustainability and the circular economy, a rapidly expanding topic within the pet industry.
In parallel to the 'in person event', Zoomark International is also developing a synergistic digital platform to boost the reach of its exhibitors. This will be both a resource for those planning a visit to the event and also will enable industry professionals from further afield – for whom travel may prove complicated – to take part in the Bologna event.