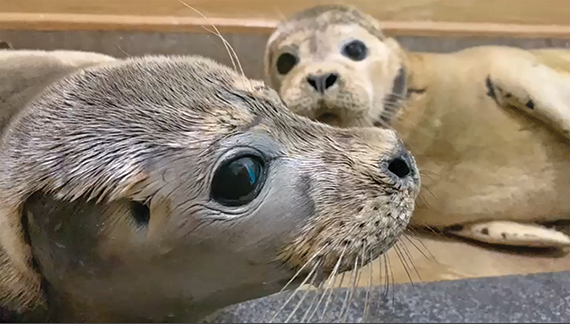 Inventive staff at an East Anglian wildlife centre have created DIY saunas for sickly seals – using a modified wallpaper stripper!
The East Winch centre has been caring for a staggering 49 common seal pups, who will need weeks, if not months, of specialist care to help them get strong enough to return back to the wild.
Many of the pups have respiratory problems and staff at the RSPCA centre have found that their make-shift saunas offer huge relief to them.
Centre manager Alison Charles said: "The seals with respiratory problems get their cubicles steamed twice a day to help them breathe easier."
In addition to the sauna respite, the pups – admitted to the centre since the start of June – are all receiving a range of specialist intensive care from dedicated staff at the centre.
"As well as this, the 16 seal pups in our isolation unit also require three hourly feeds. They are just so weak and dejected and literally fighting each day to survive," said Alison.
"It really is so upsetting to see these beautiful creatures all hunched up and their usually bright eyes are now just so dull.
"Our team works so hard to give these seals a chance, their care takes a long time and they require intensive and very careful nursing."