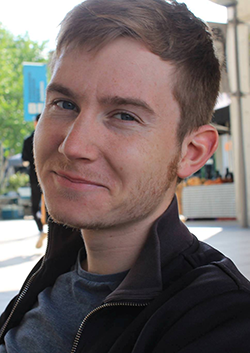 The Ornamental Aquatic Trade Association (OATA) has welcomed Dr Matthew Bond to the team as its new scientific and technical adviser.
He joins the trade association from the University of Essex where he lectured in marine biology. He also has experience of working in the ornamental aquatics world earlier in his career, while he carried on his studies at undergraduate and postgraduate level.
Matt's new role with OATA will see him evaluating and communicating complex scientific, technical and legal information on a wide range of issues to help the organisation in its work representing the interests of the ornamental aquatic industry.
"This is a key role for OATA and Matt's experience in marine biology, research and teaching will all help with interpreting and communicating what can be highly complex issues to ensure we can fully represent the interests for our particular sector," said chief executive Dominic Whitmee.
Matt said: "I'm very excited to be joining OATA. I've kept fish for many years so know what a fantastic hobby this is, so it's great to be part of an organisation that is working with companies and hobbyists to promote sustainable and responsible fishkeeping."
Matt received his bachelor's degree in Marine and Freshwater Biology from the University of Essex, where his research projects focused on dietary effects on reproductive productivity in zooplankton.
He then stayed at Essex to complete his PhD in evolutionary ecology of fish populations. His PhD research focused on the roles of fishing and competition in regulating evolution in life history and population dynamics in fish. He has since conducted research on the roles of CO2 induced acidification on fish growth and reproductive success, as well as investigating social cues for group forming in juvenile fishes.
In his spare time, he has been a keen aquarist, keeping a range of marine and freshwater species from cichlids to mandarinfish. He currently keeps and breeds dwarf cichlids.
Matt joins the team on Tuesday 6 October.