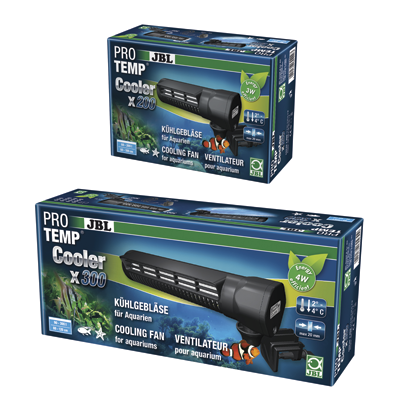 The JBL Protemp Cooler, which has proved popular with fishkeepers during hot summer months, has been given an upgrade.
The product cools heated aquariums by up to 4°C by generating evaporative cooling at the water surface, thus ensuring the survival of fish, invertebrates and plants.
Until now, the fan wheel bearings were only positioned on one side. In order to optimise smooth running even during continuous use, ball bearings are now used on the motor.
There is also improved bearing damping thanks to the addition of bearings on the fan wheel.
The shafts of the fan wheels are now CNC machined – guaranteeing highly precise manufacturing without tolerances.
The JBL coolers are available in two sizes: x200 for 60-200 litres and x300 for 90-300 litres.