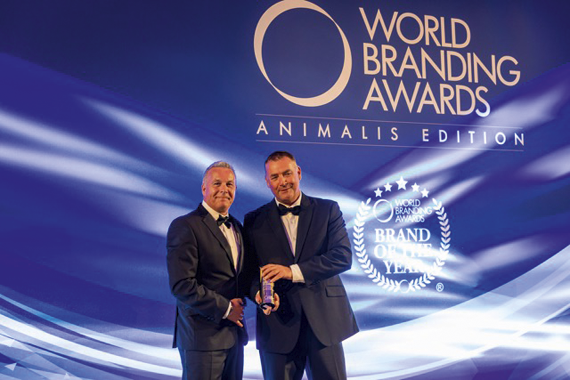 Fluval has won Brand of the Year Award for Aquatic Products – Water Filters at the World Branding Awards Animalis Edition, which took place on July 3 in Vienna, Austria, at the Hofburg Presidential Palace.
The World Branding Awards is the premier recognition program of the World Branding Forum, with the Animalis Edition focusing exclusively on companion animal brands. These awards see some of the best global brands recognized for their work and achievements at this annual black-tie event, which is strictly attended by invitation only.
Each Brand of the Year is selected within their respective product category. For Fluval, this represented an award for aquatic filtration.
This year has also seen the release of Fluval's 07 Series, which is the seventhth incarnation in nearly four decades of the brand's top-selling performance canister filter family, and which boasts up to 25% quieter operation and a more robust, energy-efficient, adaptable and convenient design.
James Braditsch, senior marketing manager, said: "We expect a lot of positive feedback from both consumers and the trade regarding this latest achievement and are humbled to know that our product and marketing efforts are resonating with our peers. We share this win with Fluval fans around the world and are energized to continue earning their respect and loyalty for years to come."