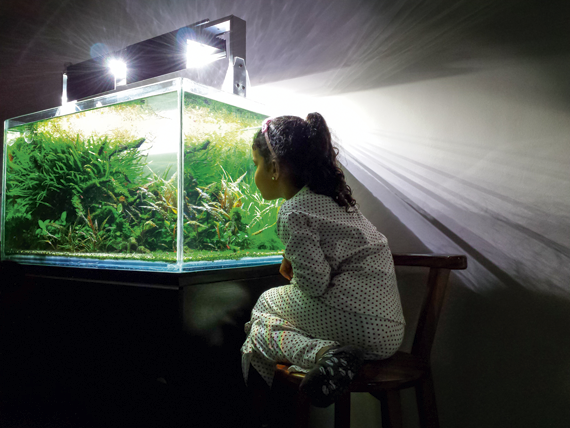 UK fishkeepers spend around £400m each year on their hobby, on sectors including livestock, aquariums, equipment, decoration, supplements, test kits and fish food.
The figure has remained stable for the last few years, according to the latest yearly report by the Ornamental Aquatic Trade Association. The report also said that 14% of the UK population, or around four million households, own fish.
The trade association estimates that more than 100 million fish are kept in either aquariums or ponds, making fish the most populous pet in the UK.
Annual assessments of direct imports of ornamental fish into the UK show total freight weight of imported fish as fairly stable for the period 2017-2018, although the longer-term trend shows a steady decline in the freight weight figures since 2010.
OATA chief executive Dominic Whitmee said: "Since 2010, there appears to have been a consistent decline in the volumes and values of fish imported into the UK from outside the EU, although this appears to have levelled out over the past couple of years.
"While some of the decline is likely to have been compensated by the increase in ex situ breeding in EU countries, such as the Czech Republic, it remains a matter of concern. Especially so as there is ever increasing attention on this sector from the animal rights community and from governments globally."
According to the Pet Food Manufacturers' Association, the indoor fish food market is valued at £52m, with an output of 1,000 tonnes. While volume has been roughly the same for a number of years, value has dropped from a 10-year high of £56m in 2013.
Outdoor fish food output was higher at 2,000 tonnes, but was valued at £15m, according to PFMA figures, though this is down from the 3,000 tonnes and £19m value of 2008/2009.