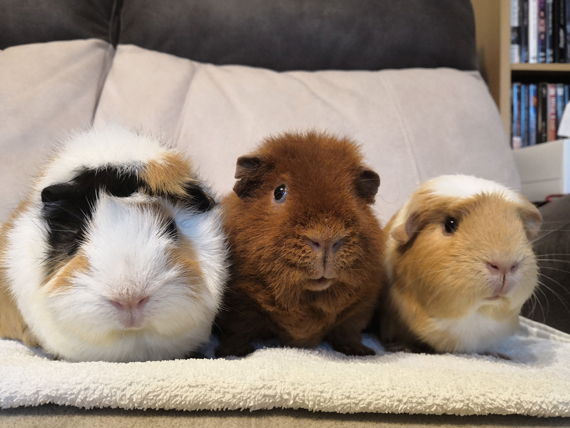 A Northampton veterinary practice is laying claim to be the UK's hotspot for the care and treatment of guinea pigs.
Owners travel from all over the country to have their pet seen by the team at The Cat and Rabbit Care Clinic.
Simon Maddock, who has worked at the practice with his wife, Kim, since it opened in 2000, said: "I reckon we must see at least one guinea pig a day that has travelled more than 50 miles to see us.
"We certainly didn't start out to become so popular with guinea pig owners; it's happened more by word of mouth…
"We even have someone visit us from Scotland, that's one long trip to make!"
There is an estimated population of nearly half a million pet guinea pigs living in the UK.
Keith Driscoll and his wife, Rayna, regularly travel the 175-mile trip from North Wales to Northampton.
"We first found about the Cat & Rabbit Clinic from an online forum in 2016 and we've been making regular trips ever since…" Keith said.
"Simon is unique in that he carries out dental treatment without giving gas which is less stressful for the animal and what we prefer. Kim is great with all our guinea pigs and giving them what we call a 'health MOT' check-up."