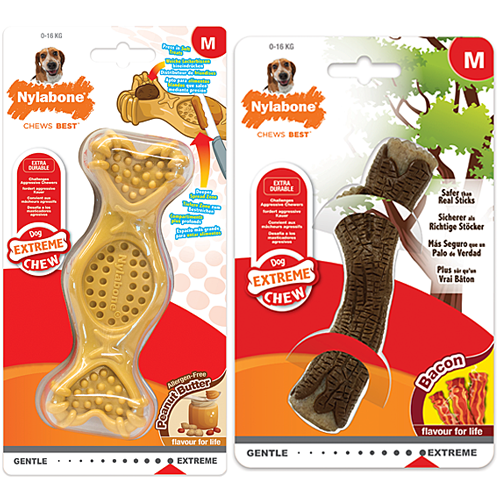 Nylabone has added a variety of new products to its UK offering.
Made with tough durable nylon and designed for the most powerful chewers, the new products include:
> An Extreme Chew Wishbone in bison flavour.
> A peanut butter flavoured Extreme Chew Fill It Treat Toy, which can be used with peanut butter, soft cheeses and soft treats
> The Extreme Knot Bone, which is designed as a rawhide alternative and flavoured with bacon and cheese
> A beef flavoured Puppy Chew Knot
> The bacon-flavoured Wooden Stick Extreme Chew, an alternative for dogs who like sticks, which features Nylabone's patented over-mold technology to givs each chew the look and texture of real bark, but with no splintering.
The products are available to order now.